Acts as a digestive agent and speeds up digestion.
Very good as a cleansing agent. It cleans lungs, stomach, intestines, oesophagus and respiratory tracts.
It boosts your metabolism and is a great source of energy.
Helps cleanse the liver by flushing out harmful toxins from the body which further helps detoxify the liver.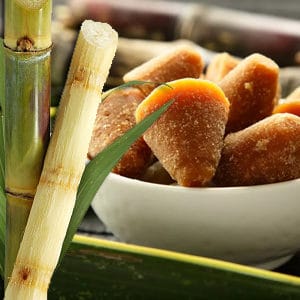 Purifies blood..
Increases the oxygen-carrying capacity of the blood
strengthens the body's defence mechanism.
Healthier in comparison to white sugar.
maintains body stamina as it gives lots of energy to the body.
helpful for making the electrolytes balance in the body.
easily digestible and leaves a cooling effect on the body.
Treats Common Cold And Cough
instant source of muscle repair.
source of whole food that provides necessary vitamins and fibers.
serves as an anti-aging skin treatment.
Unlike Sugar, Khand is not processed through bleaching process which takes away the natural minerals and often leaves harmful chemicals.
A good source of antioxidants
Antibacterial and antifungal properties
Heal wounds
Phytonutrient powerhouse
Help for digestive issues
Soothe a sore throat
Helps You Keep
Warm From Within
For Clogged Nose
Good Source Of Energy
Source Of Good Fat
Good For Intestinal Health
Apply It Over Your Rotis To Decrease Glycemic Index
Keeps Constipation At Bay
Good For Heart
Great For Skin