Changing The Quality Of Life Through Organic Food Essentials
Eating healthy is the only way to stay fit and increase your longevity, it is the quality of life that you the lead will define your life and that would eventually come to the quality of food that you eat.
We atInaaryaOrganicsaim to offer you organic predicts, essentials, and food products so that you can eat pure, stay pure, live pure and think pure, and we thrive to make everyone stay healthy by staying connected to natural products and nature itself in a broader next.
We are present both online and offline
When it comes to giving you the best food products and essentials, we make sure that we reach you in very possible the manner and for that, we have more than 600 outlets across the nation to get you the essentials that you need every day.
You can also order products, essentials, and ingredients from our online stores and you will have them delivered at your doorstep.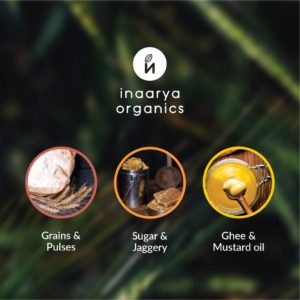 More products better offer
You can get organic ghee, organic honey, flour, spices, and jaggery products such as gud, and khand, all the products that we have are handmade and 100 % natural.
We have the best curators all across the nation to curate these items and you can expect the best quality organic essential and food ingredients form us and that is what we take pride in because it would be hard to find handmade and smartly crafted organic products in highly a competitive market where everyone is looking for profit.
However, here at InaaryaOrganics, we make sure that we give good products so that you can  a have a good life and we would be able to send it to any part of the nation though the help our logistic support system, so, get the products order and we will have them delivered to you quickly, order now.
"I loved the organic Desi ghee I received, I have been shopping around from various shopping malls and retail stores but I have never encountered such high-quality organic desi ghee anywhere, thanks to InaaryaOrganics for making organic products available."
Asha Priya Rao -
Bengaluru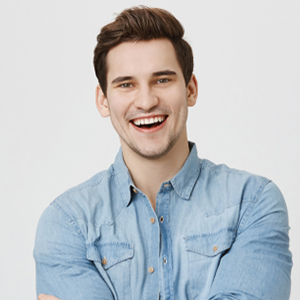 "One of my friends suggest me to buy flour from InaaryaOrganicsbut I was not sure whether I should or I should not but then I thought to give it a try and guess what! I can never like any other flour as I just discovered the best and healthy organic flour."
Jhanvi Deshpande -
Mumbai
"I was looking for honey that I can give to my kids and family members to keep them healthy and luckily I found the best honey only here and I have been looking for it in many other places but there was no such product that could trust as I do to the products that I get here in this site"
Rumani Pandey -
New Delhi
"The products are good and extremely healthy, apart from authentic products what I like is the wayInaaryaOrganics serves its clients. I get the refills whenever I need them, in addition, returns and refunds are just ultra-easy out here"
Sulekha Reddy -
Hyderabad
"I love to shop here in this site because the products that are here cannot be found anywhere else and like the concept of organic food and grocery items, I would like to thank them for bringing such a great idea for healthy living into the market and materializing it."
"I would suggest you to buy organic flour, gud, khand and honey from this site and I can tell you that you would love them as I do because the quality is just is matchless and the service is also quite satisfactory, I can recommended it to anyone"
Parkash Tiwari -
New Delhi NCR